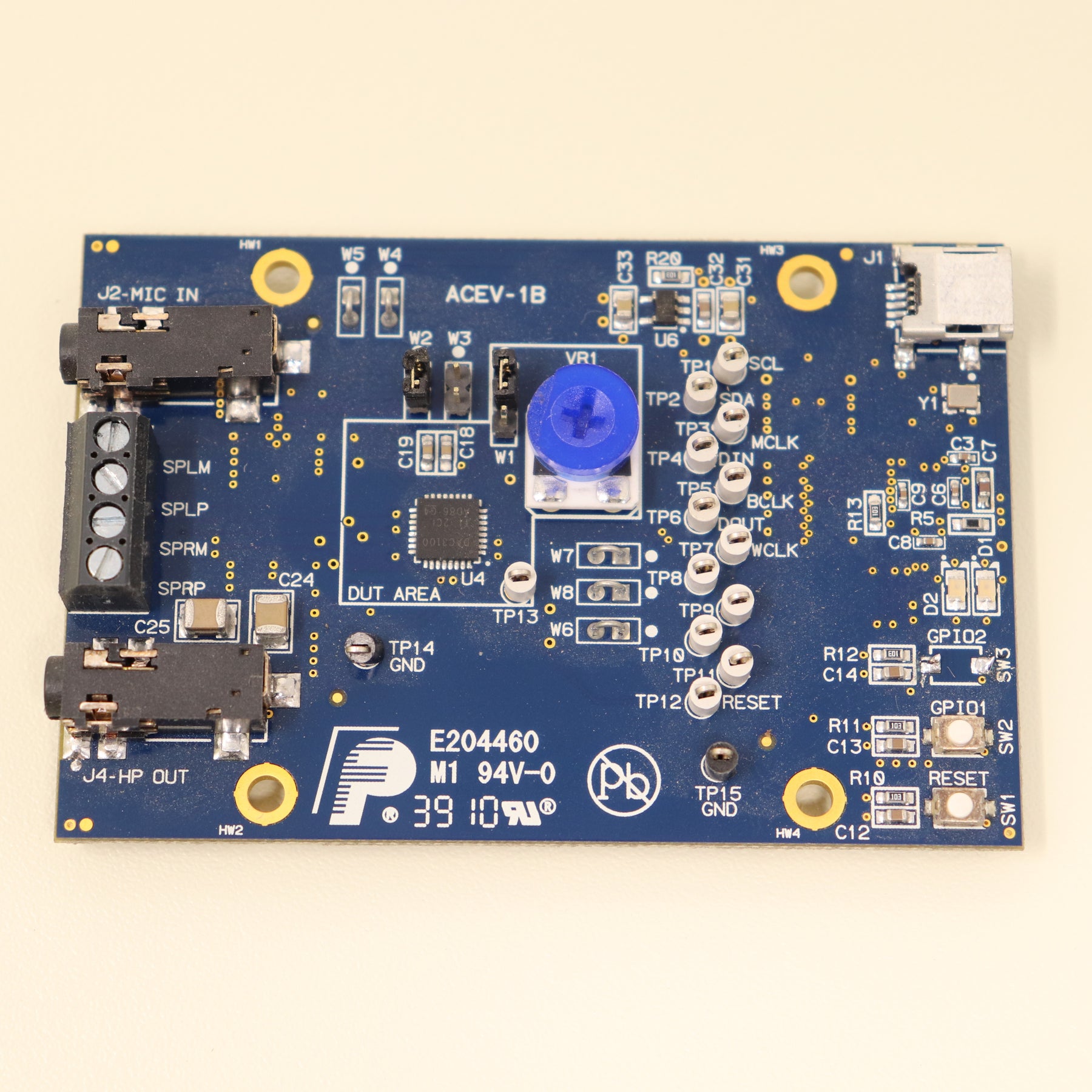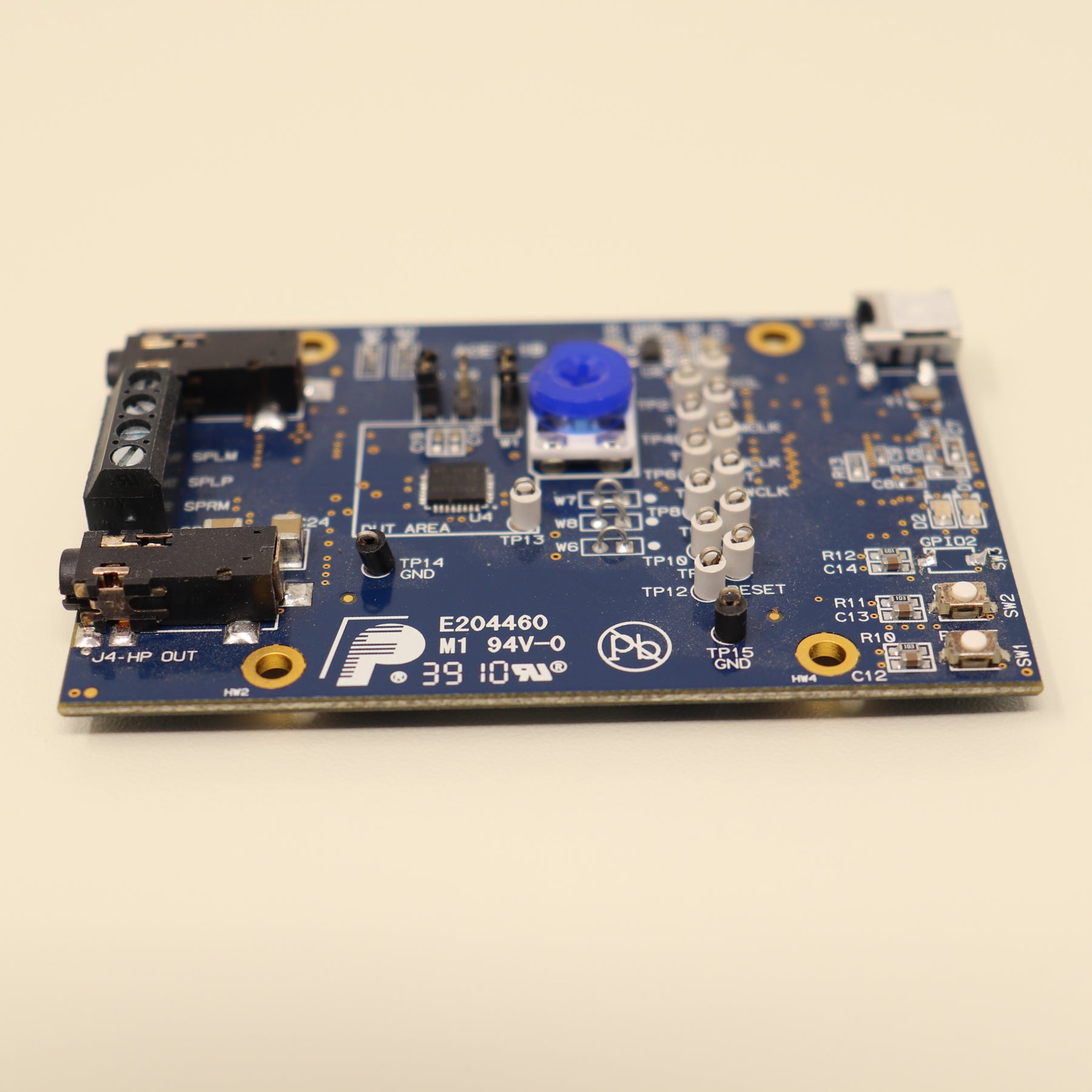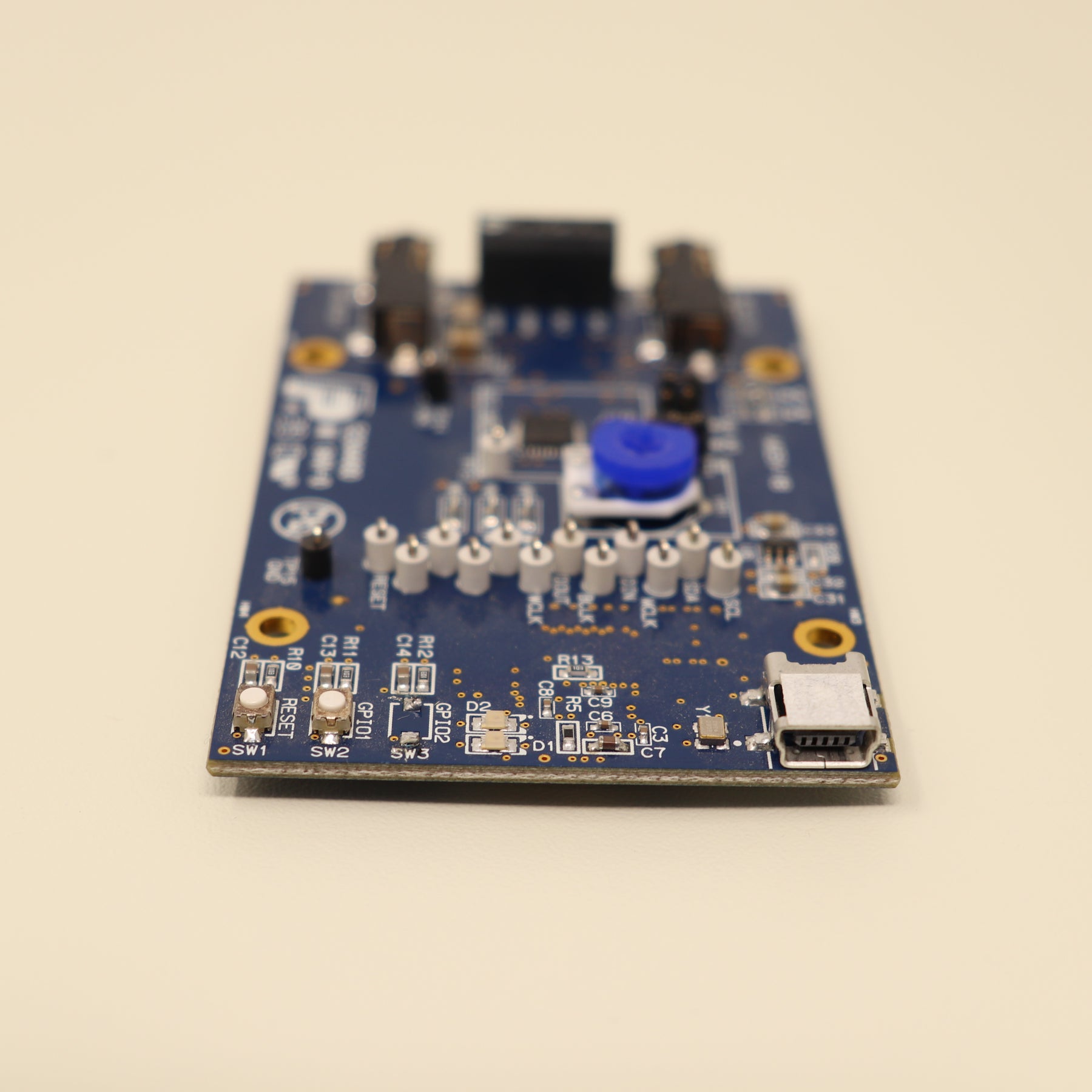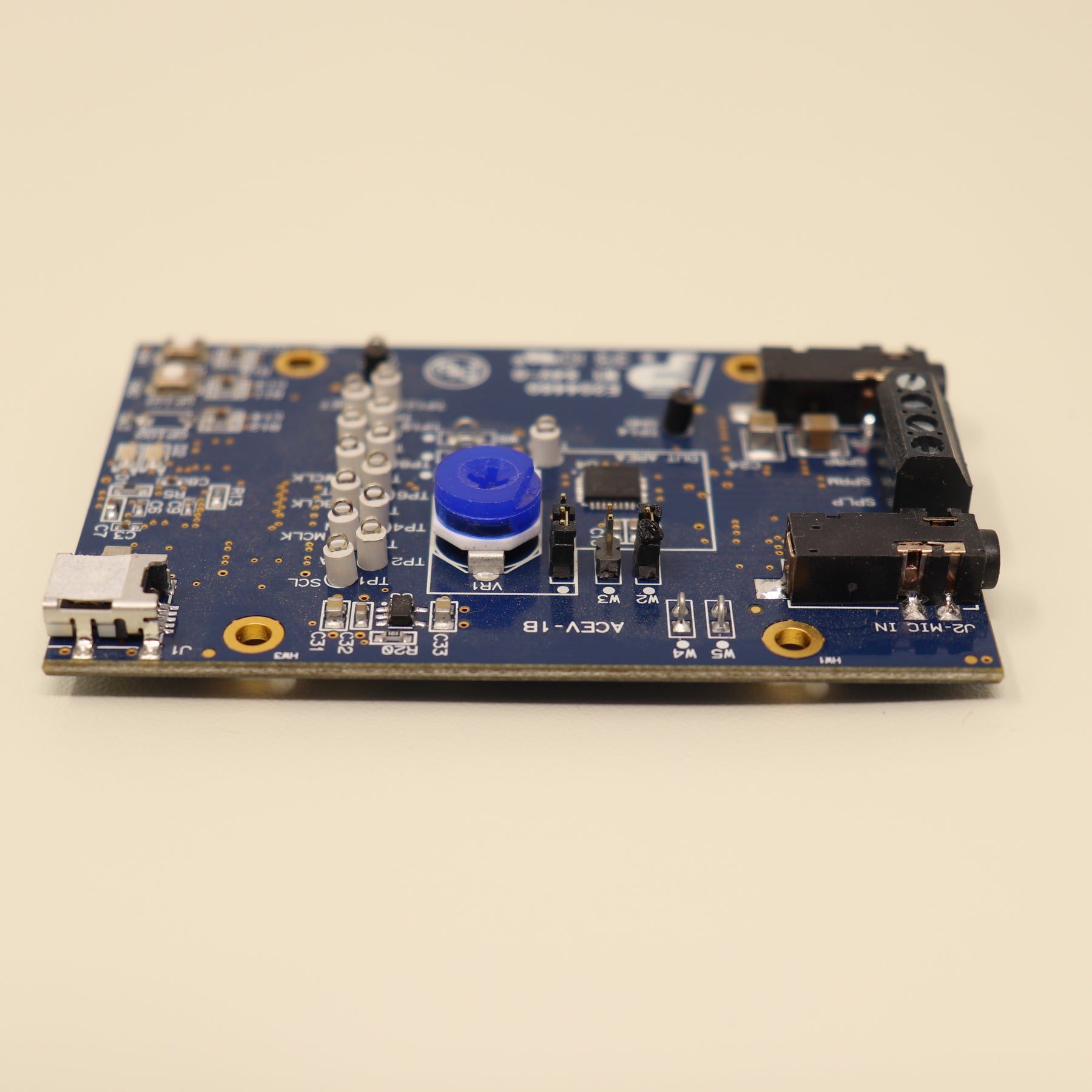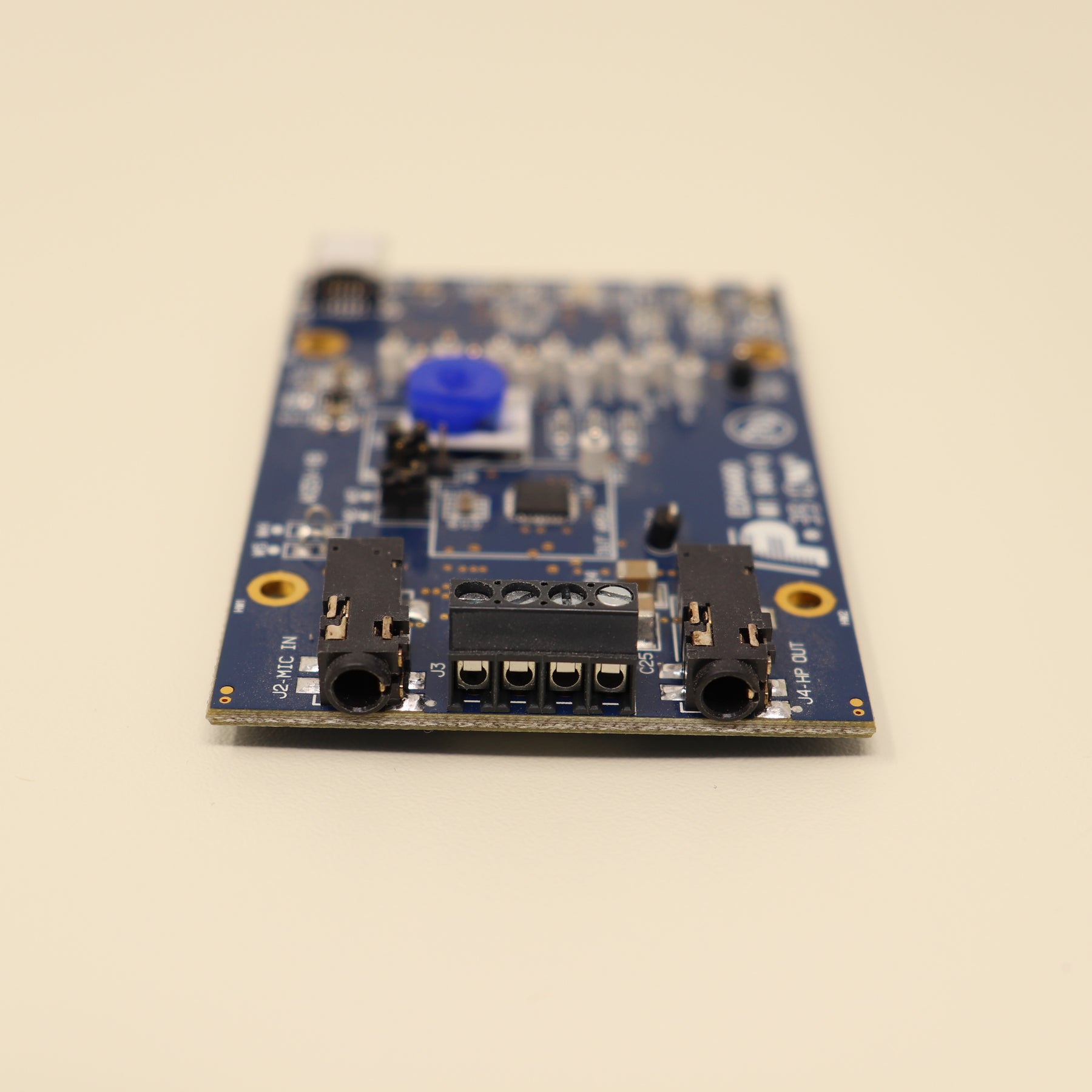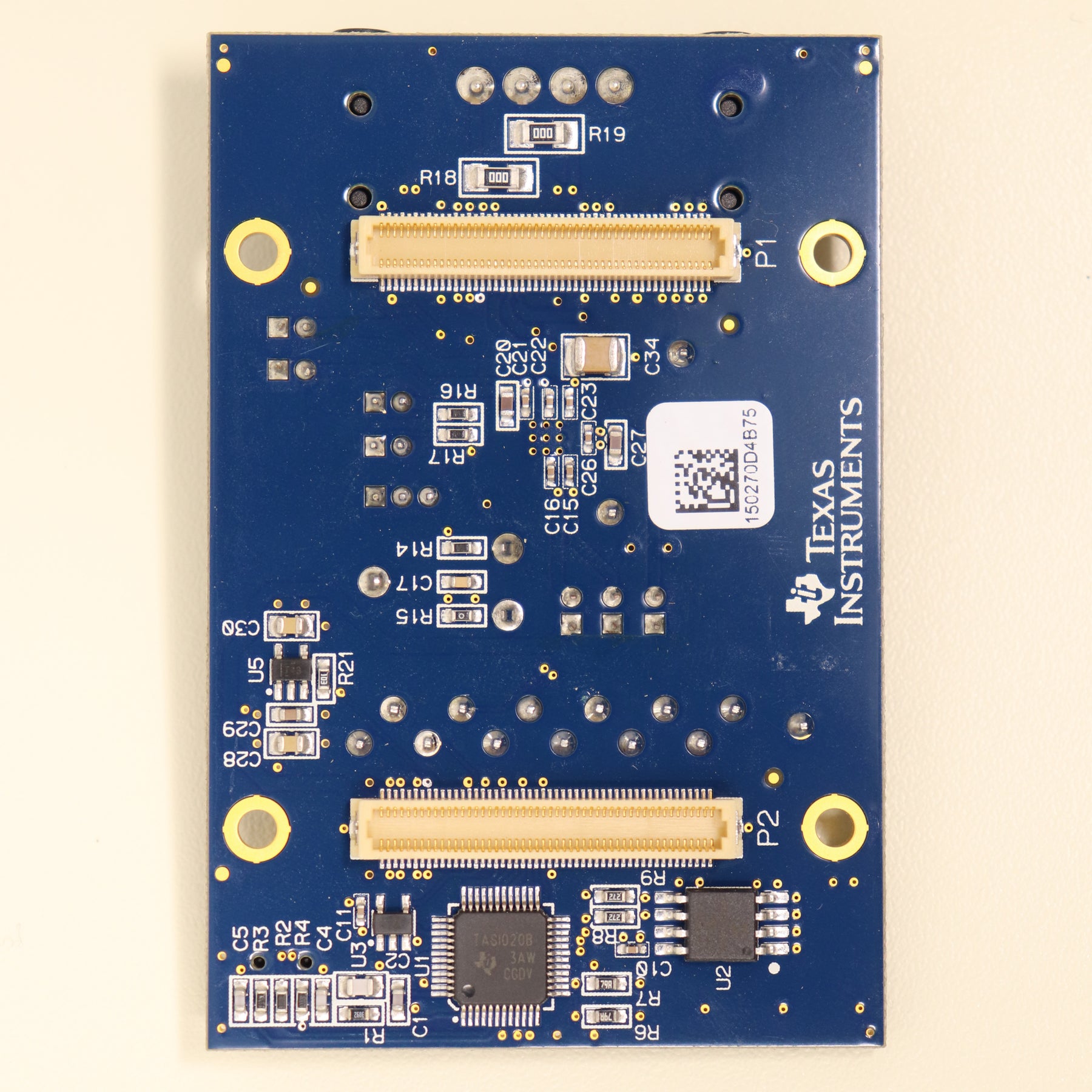 Texas Instruments TI TLV320DAC3120EVM-U Audio Evaluation Board for the TLV320DAC3120 Codec
Texas Instruments / TI TLV320DAC3120EVM-U Audio Evaluation Board for the 
TLV320DAC3120 Codec
MN: TLV320DAC3120EVM-U
Condition: Used
Quantity: 1 board per purchase
Description: 
The TLV320DAC3120EVM-U is a complete evaluation module for the TLV320DAC3120 audio codec.
The EVM is supported by TI's CodecControl software, a block-diagram based graphical user interface for TI audio codec's.
Software development for the TLV320DAC3120 miniDSP is supported through TI's comprehensive PurePath Studio Development Environment. A powerful, easy-to-use tool designed to simplify software development on the miniDSP platform. The Graphical Development Environment includes a library of common audio functions that can be dragged-and-dropped into an audio signal flow and graphically connected together. The DSP code is assembled from the graphical signal flow.
The TLV320DAC3120EVM-U connects to a USB port of a PC. The USB interface provides power, control and streaming audio data to the EVM. The EVM has connections for external control signals and digital audio data for advanced operation.
Worldwide Shipping Available