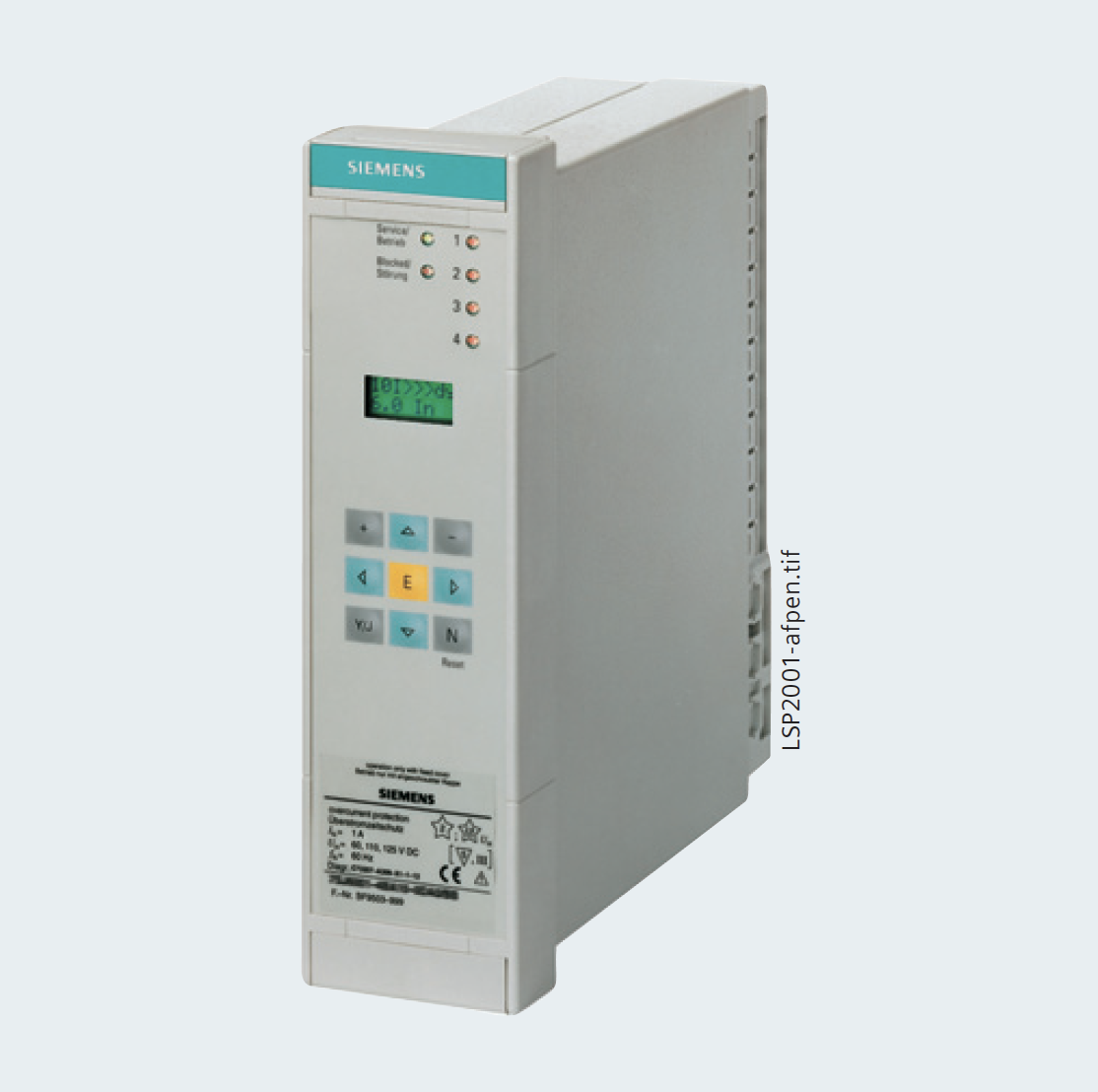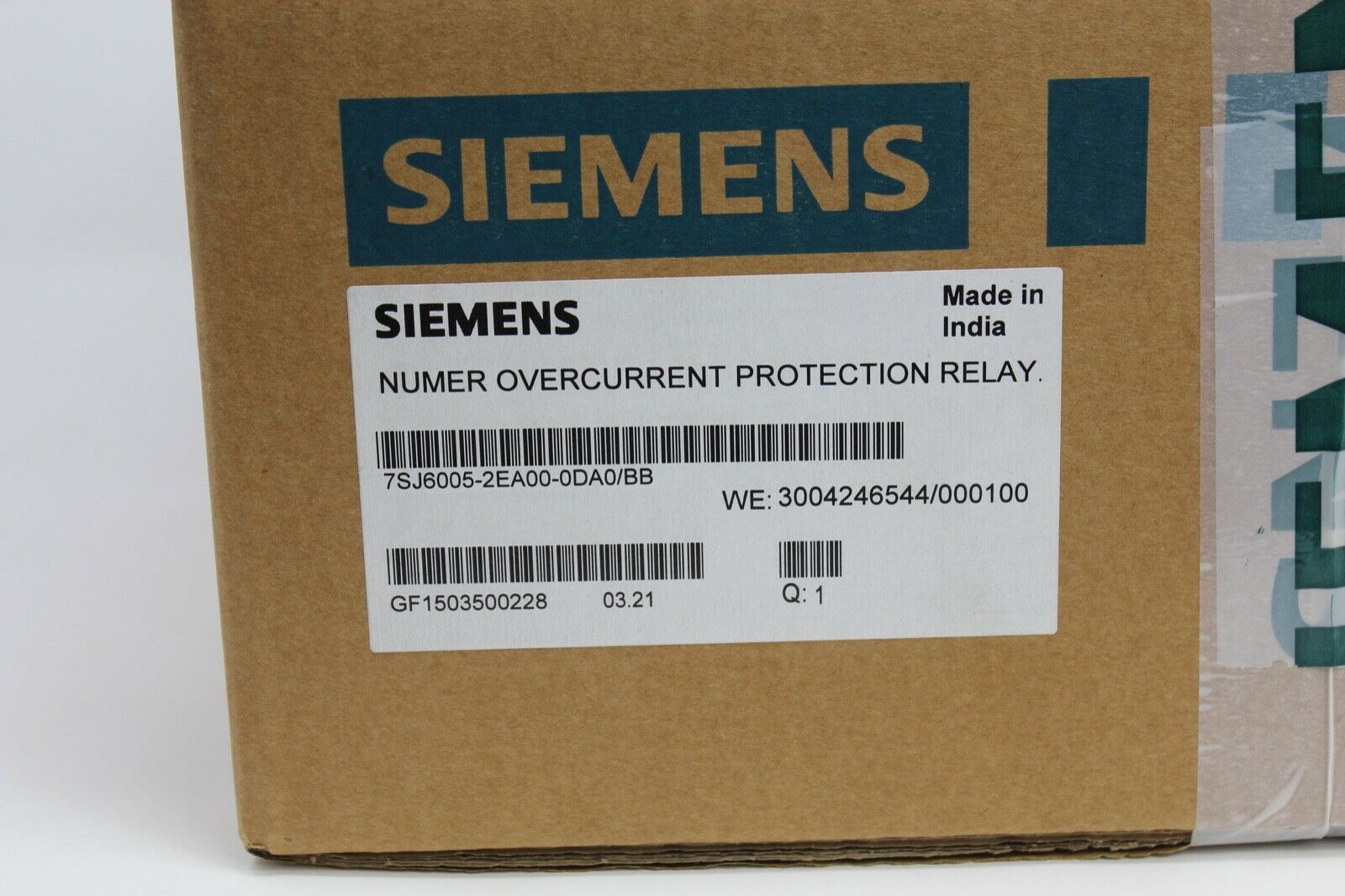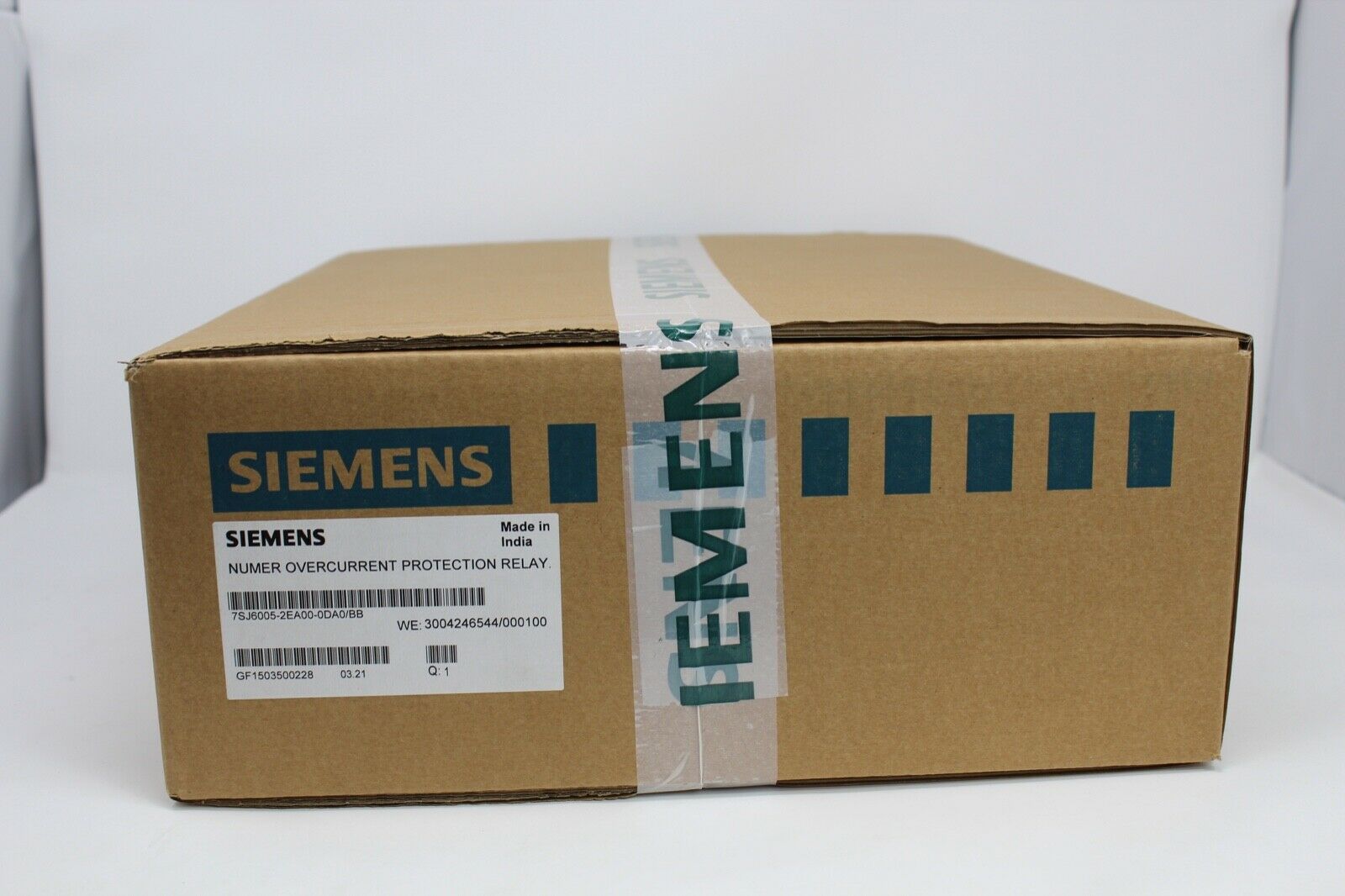 Siemens Siprotec 7SJ6005-2EA00-0DA0/BB Numerical Overcurrent Protection Relay
Siemens Siprotec 7SJ6005-2EA00-0DA0/BB Numerical Overcurrent Protection Relay
Panel flush/ cubicle mounting.
24-48v DC
New in sealed Box
If needed, we also have a copy of Digsi 4 with license certificate (not included with this item, inquire for more information).
Overcurrent Protection / 7SJ600
SIPROTEC 7SJ600 numerical overcurrent, motor and overload protection relay
Function overview
Feeder protection
• Overcurrent-time protection
• Ground-fault protection
• Overload protection
• Negative-sequence protection
• Cold load pickup
• Auto-reclosure
• Trip circuit supervision
Motor protection
• Starting time supervision
• Locked rotor
Control functions
• Commands for control of a circuit-breaker
• Control via keyboard, DIGSI 4 or SCADA system
Measuring functions
• Operational measured values I
Monitoring functions
• Fault event logging with time stamp (buffered)
• 8 oscillographic fault records
• Continuous self-monitoring
Communication
• Via personal computer and DIGSI 3 or DIGSI 4 (≥ 4.3)
• Via RS232 – RS485 converter
• Via modem
• IEC 60870-5-103 protocol, 2 kV-isolated
• RS485 interface
Hardware
• 3 current transformers
• 3 binary inputs
• 3 output relays
• 1 live status contact
Fig. 5/19 SIPROTEC 7SJ600
numerical overcurrent, motor and overload protection relay
LSP2001-afpen.tif
Description
The SIPROTEC 7SJ600 is a numerical overcurrent relay which, in
addition to its primary use in radial distribution networks and
motor protection, can also be employed as backup for feeder,
transformer and generator differential protection.
The SIPROTEC 7SJ600 provides defi nite-time and inverse-time
overcurrent protection along with overload and negativesequence
protection for a very comprehensive relay package.
In this way, equipment such as motors can be protected against
asymmetric and excessive loading. Asymmetric short-circuits
with currents that can be smaller than the largest possible load
currents or phase interruptions are reliably detected.