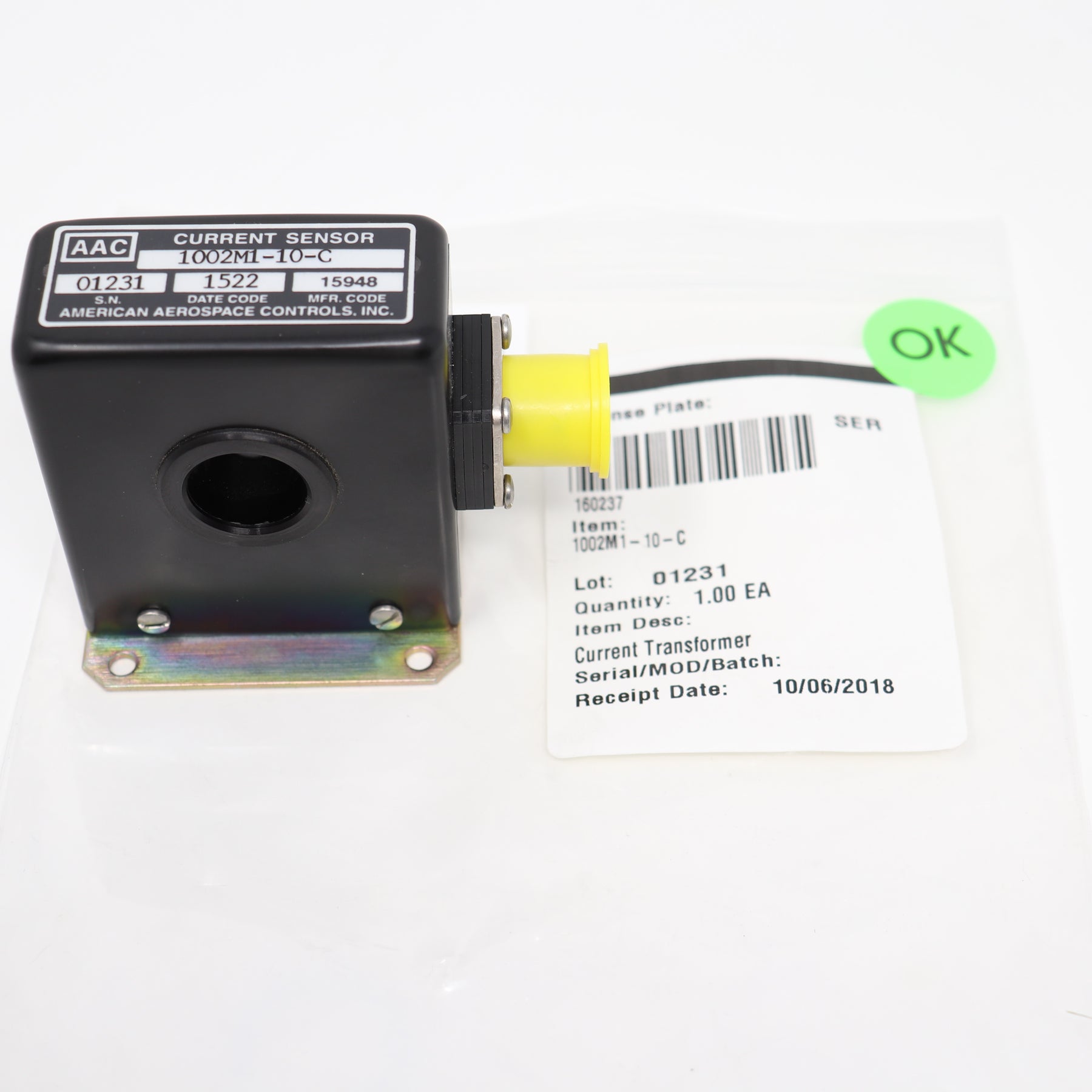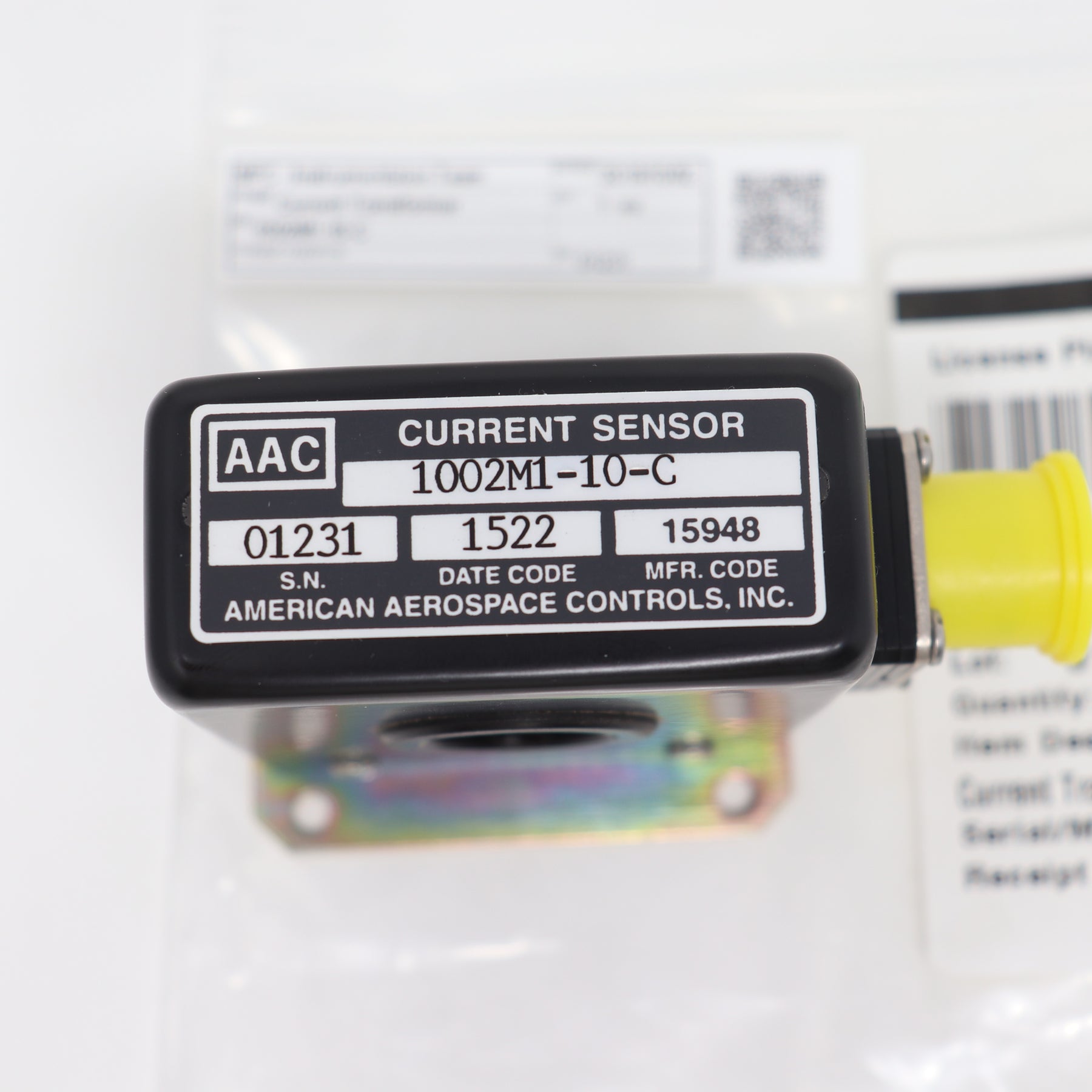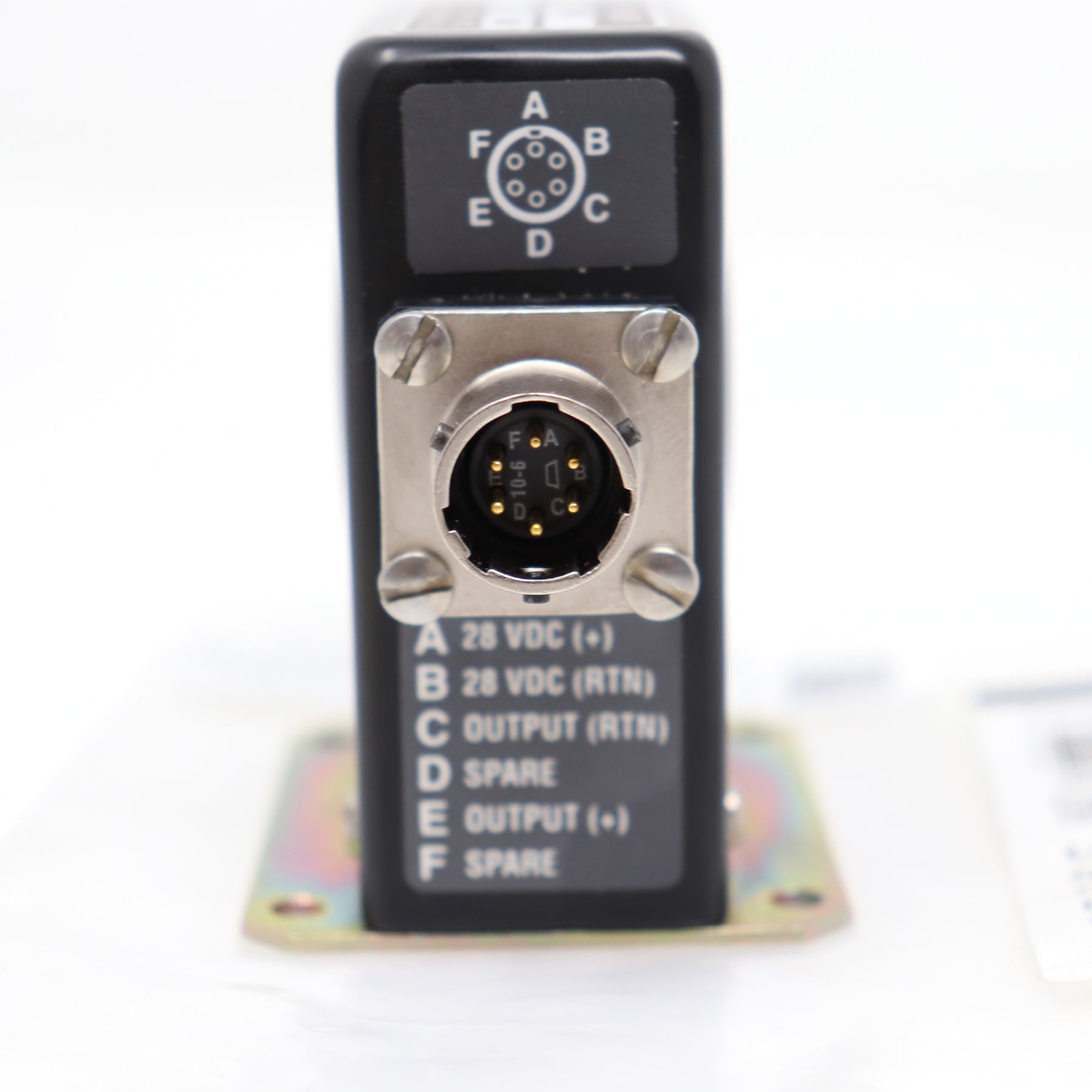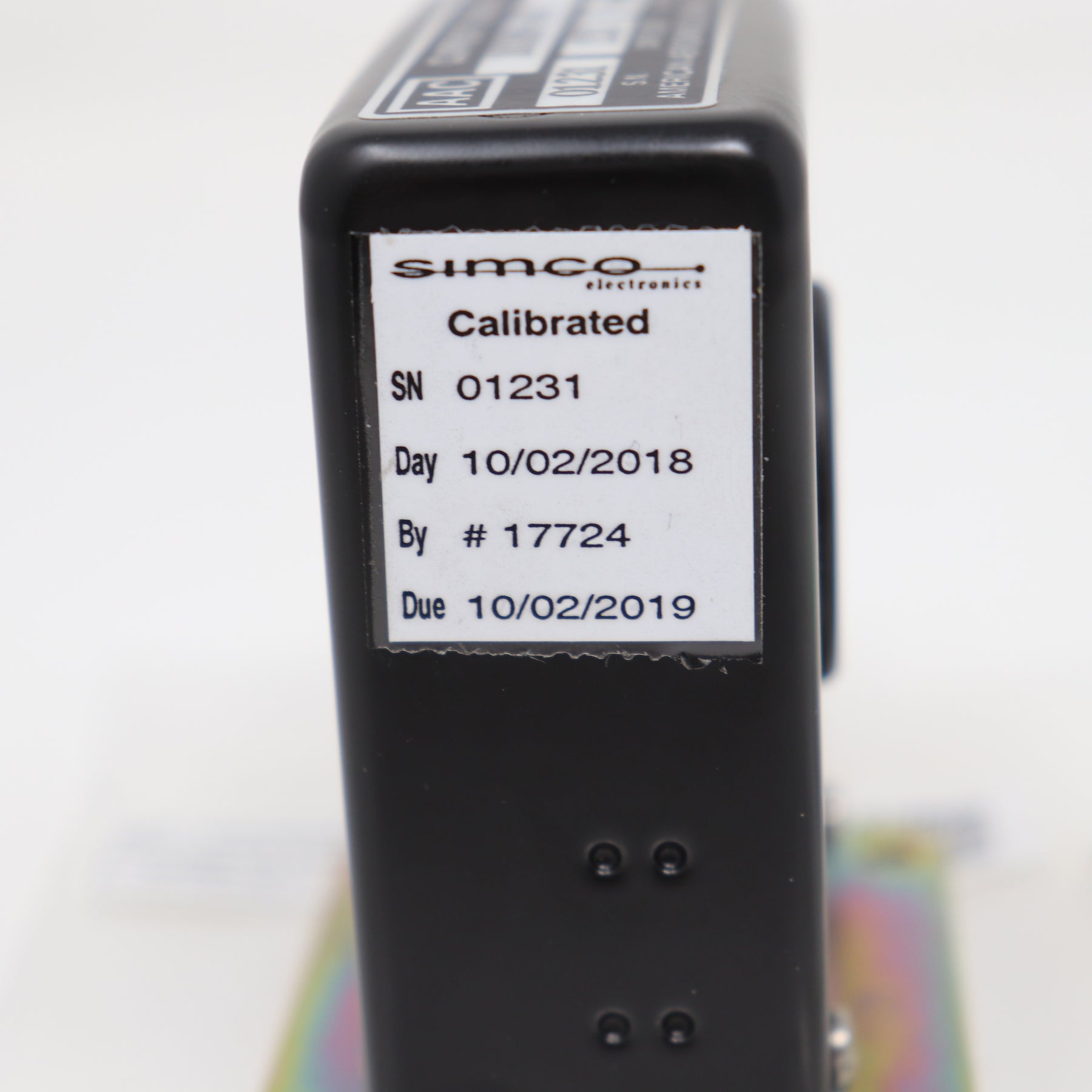 AAC Current Sensor-Transformer 0-10A w/ Connector 1002M1-10-C
AAC Current Sensor
PN: 1002M1-10-C
Includes: Amphenol Connector PT02E-10-6P-023
Condition: New, comes in bulk packaging.
Input Current

INPUT CURRENT RANGE: 0-10A
FREQUENCY: 400 Hz (50 & 60 Hz models available)
FREQUENCY RANGE: 375 TO 475 Hz
OVERLOAD: 500Aac Continuously
Output
OUTPUT VOLTAGE SIGNAL: 0 to +5Vdc FS (Full Scale) ACCURACY:±0.5% FS (±25mV)
RESPONSE (10 to 90%): 10 m-sec max.
RIPPLE: 10mV RMS max.
TEMPERATURE COEFFICIENT: ±0.005% FS /°C max.
OUTPUT IMPEDANCE : 1000Ohms ±5%
OUTPUT PROTECTION.: Output terminals E & C will withstand ±32Vdc or short circuit continuously.
Power Supply
SUPPLY VOLTAGE:  28Vdc ±4Vdc
CURRENT DRAIN: 100mA max.
OVER VOLTAGE PROTECTION: Terminals A & B withstand ±35Vdc without damage
REVERSE POLARITY PROTECTION: 10uA max. current drain without damage.
Environmental and Physical Characteristics
OPERATING TEMPERATURE RANGE: -40° to +85°C
STORAGE TEMPERATURE RANGE: -55° to +125°C
DIELECTRIC STRENGTH: 350V RMS (all terminals to case)
INSULATION RESISTANCE: 100 M-Ohms (all terminals to case)
ALTITUDE: Operating sea level to 60,000 ft.
VIBRATION: Operating- 0.06 in. D.A., 10 to 55Hz (method 201 of MIL-STD-202)
SHOCK: Operating 50G, 11 m-sec half sine pulse method 213, Condition A of MIL-STD-202
MOISTURE RESISTANCE: Will meet method 106 of MIL-STD-202 and method 507.1 Proc. 1 of MIL-STD-810
OPERATING HUMIDITY: 0% to 95%
RH ATTITUDE: Unit will perform as specified when mounted in any position
WEIGHT: 13 oz. Max.