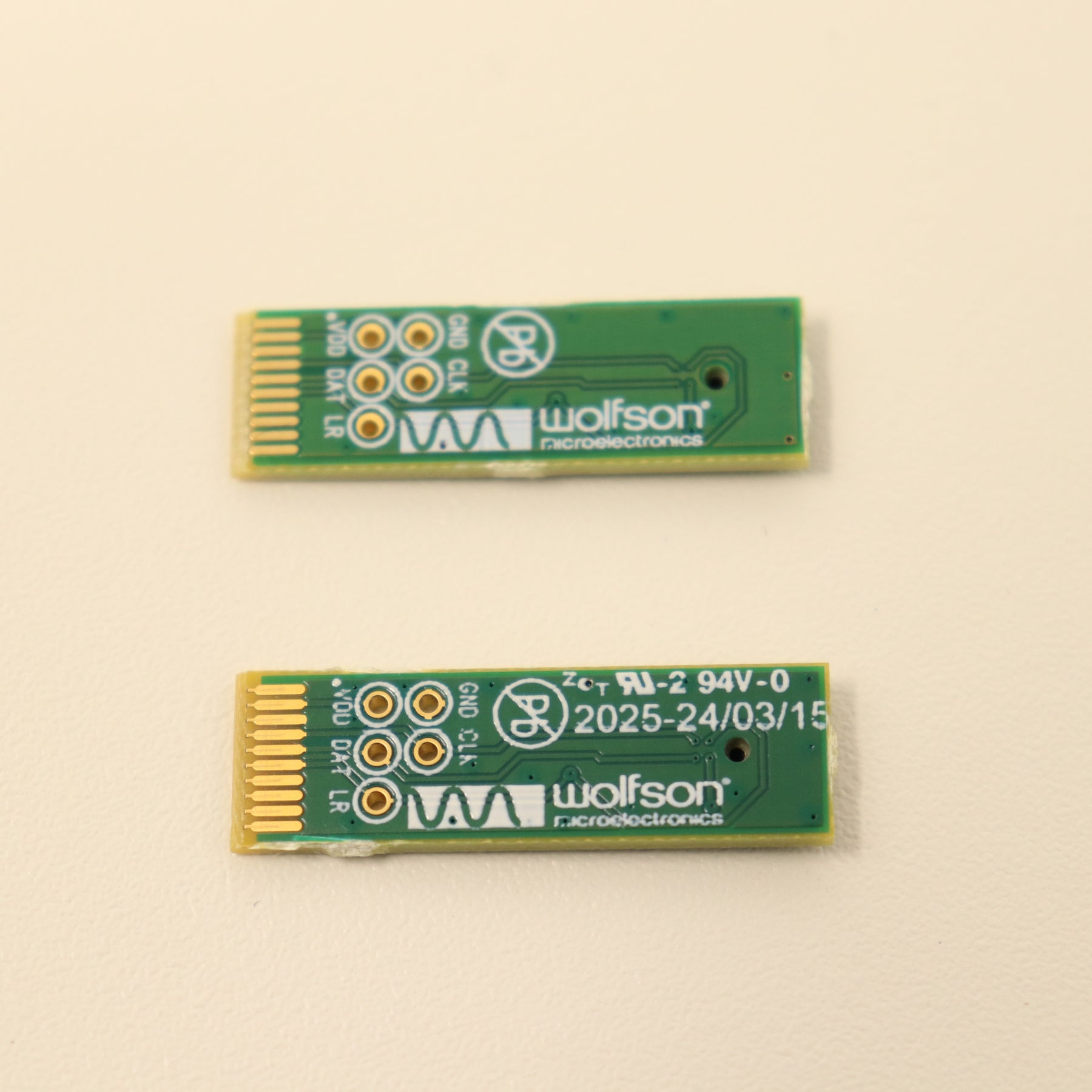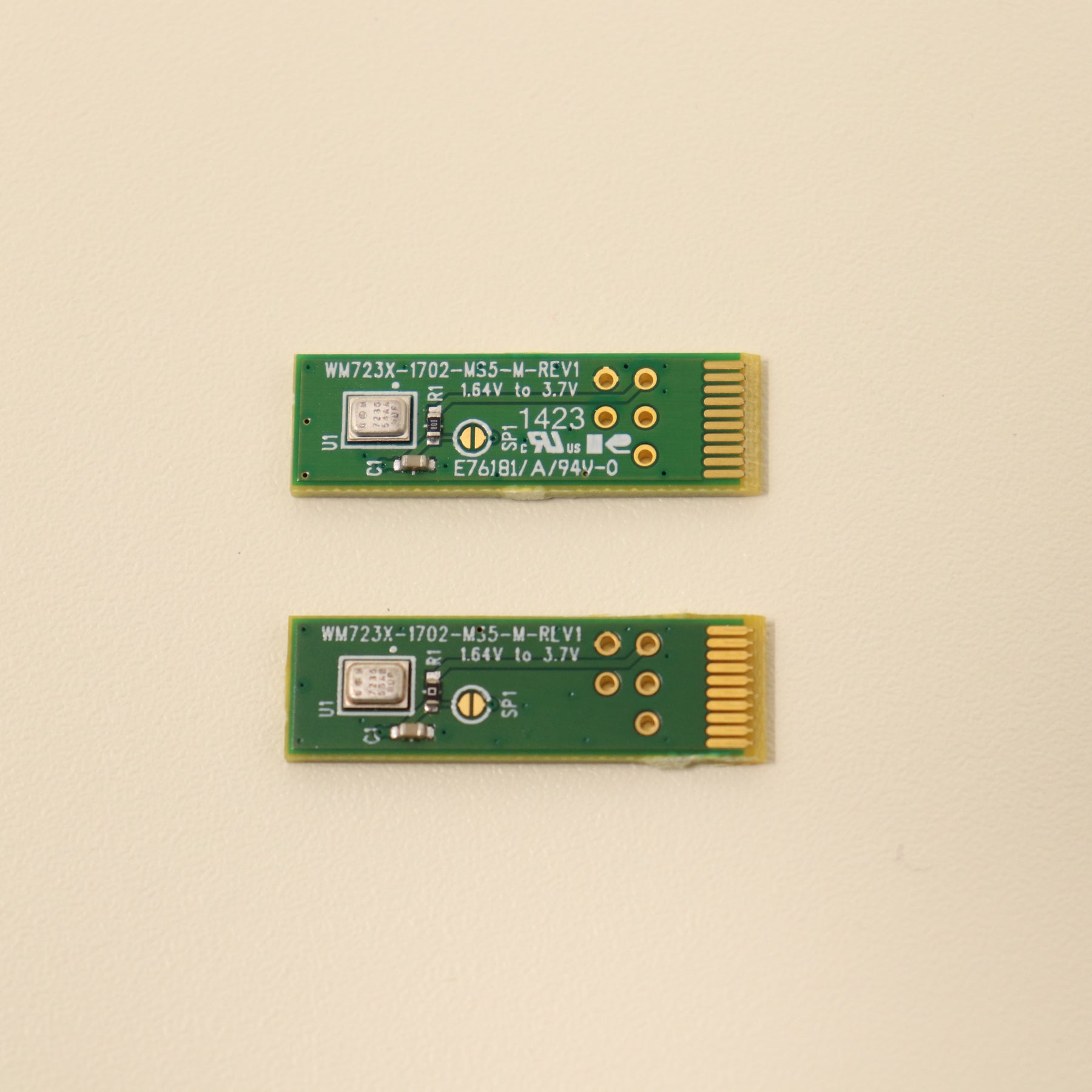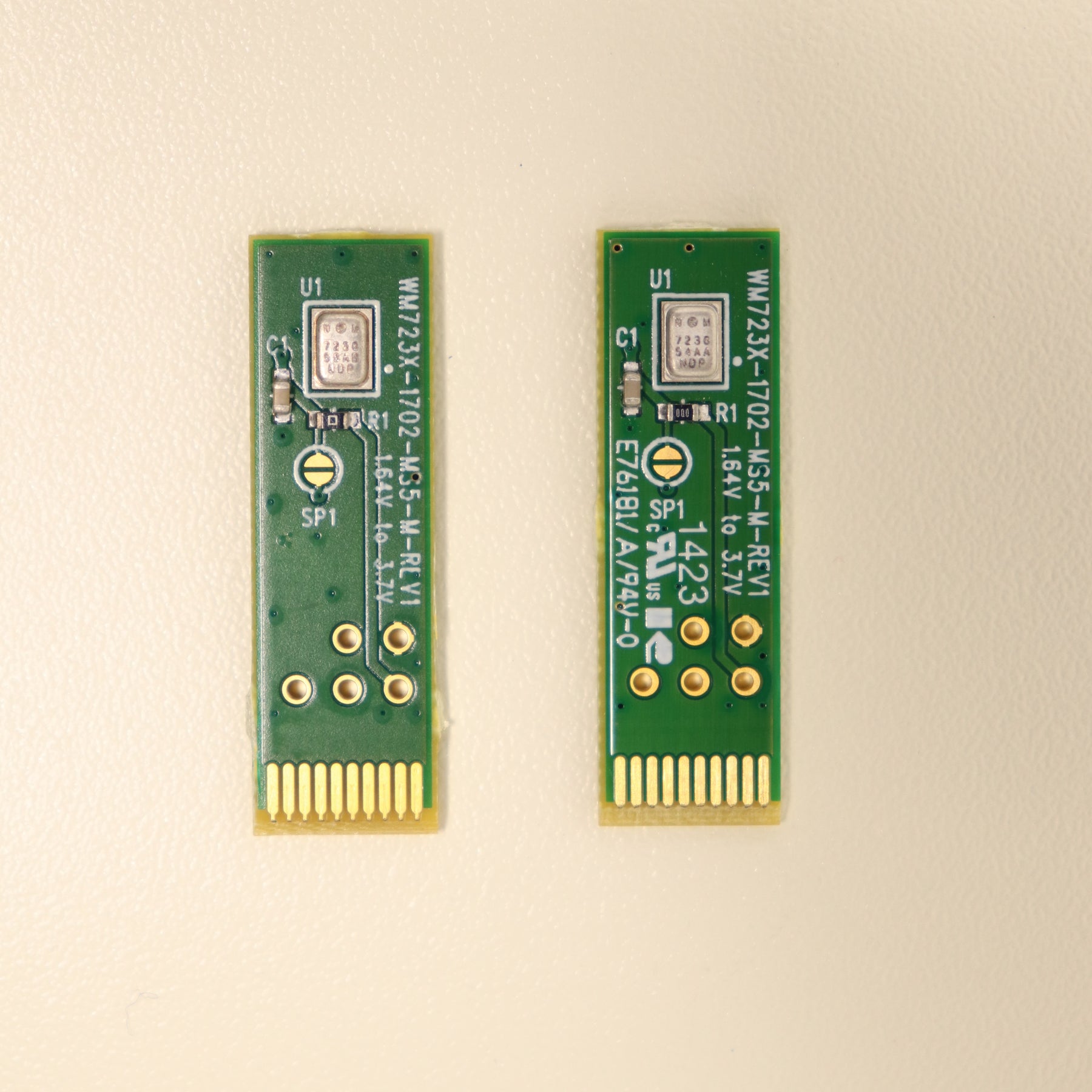 (2) Wolfson Microelectronics WM723X-1702-M35-M-RLV1 Bottom Port Digital Silicon Microphone Board
(2) Wolfson Microelectronics WM723X-1702-M35-M-RLV1 Bottom Port Digital Silicon Microphone Board


MN: WM723X-1702-M35-M-RLV1
Condition: New Open Box
Quantity: 2 boards per purchase
Description: 
The WM7230 is a low-profile silicon digital microphone. It offers high Signal to Noise Ratio (SNR) and low power consumption and is suited to a wide variety of consumer applications.

The WM7230 incorporates Wolfson's proprietary CMOS/MEMS membrane technology, offering high reliability and high performance in a miniature, low-profile package. The WM7230 is designed to withstand the high temperatures associated with automated flow solder assembly processes.

The WM7230 incorporates a high performance ADC,which outputs a single-bit data stream using Pulse Density Modulation (PDM) encoding.

The WM7230 supportsselectable left/right channel assignment for a two-channel digital microphone interface, enabling efficient connection of multiple microphones in stereo/array configurations.

The WM7230E variant offers a tighter tolerance on the microphone sensitivity, giving reduced variation between parts. This removes the need for in-line production calibration of part-to-part microphone variations. The WM7230 and WM7230E are footprint-compatible with other WM723X microphones, enabling direct drop-in replacement.
Worldwide Shipping Available